The first step is to import the root certificate of the HamCloud VPN server:
Download the root certificate here and open it with "Keychain Access".

Add certificate to the Keychain "System".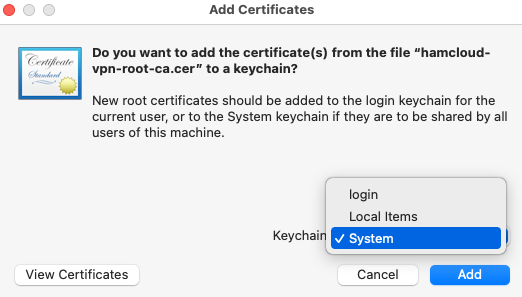 In Keychain Access, choose System, select the Certificates tab and double-click the "HamCloud VPN Root CA" certificate.

Unfold "Trust" and change "IP Security (IPsec)" and "X.509 Basic Policy" to "Always Trust".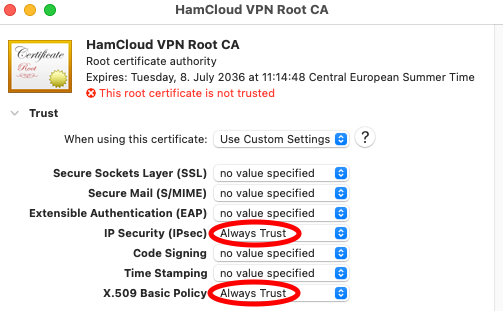 The certificate is now shown as trusted.

The second step is to create a new VPN configuration:
Add VPN configuration with type IKEv2 in the network system settings.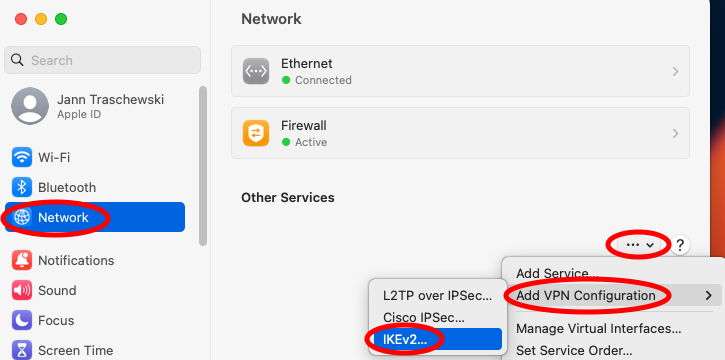 Create the VPN profile with the following data:

Display Name: Hamcloud VPN
Server address: vpn.hc.r1.ampr.org
Remote ID: vpn.hc.r1.ampr.org
Type: Username
Username: <enter username of VPN credentials>
Password: <enter password of VPN credentials>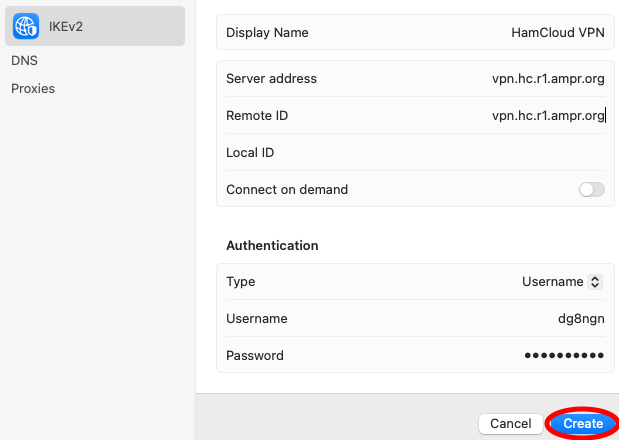 Now the VPN connection can be used:

Select the HamCloud VPN and activate it.

You are now connected to the HamCloud.