Open the Trusted QSL application.
In the tab "Callsign Certificates" select the current certificate and click "Save the Callsign Certificate for CALLSIGN".

Save the certificate to the desktop.
Do not assign a password for the certificate and click OK.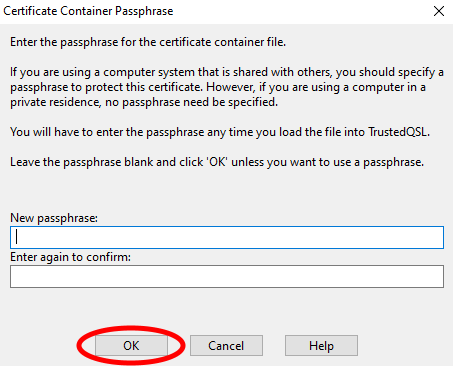 Double click the certificate on the desktop.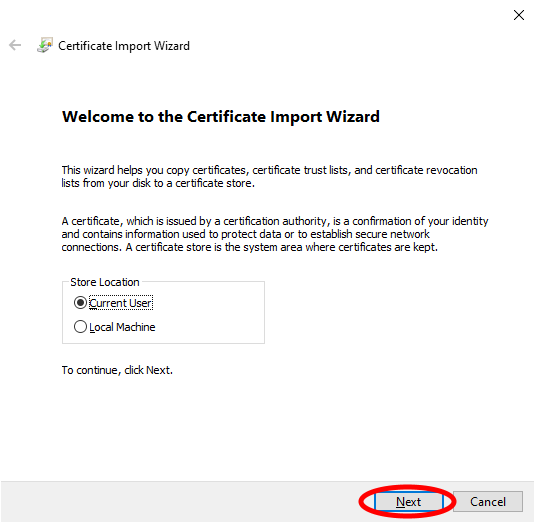 Save the certificate with "Next" for the current user.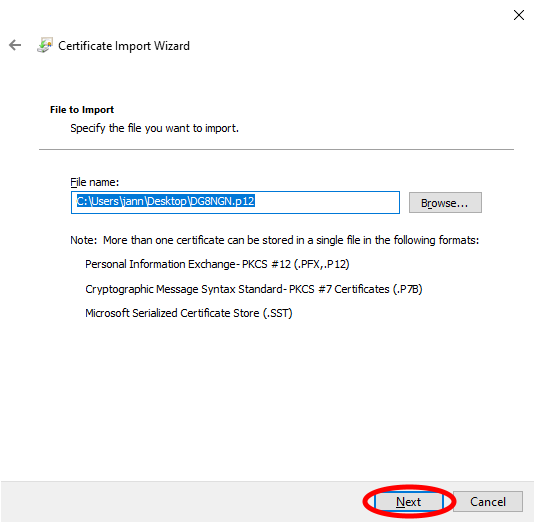 Confirm the file name with "Next".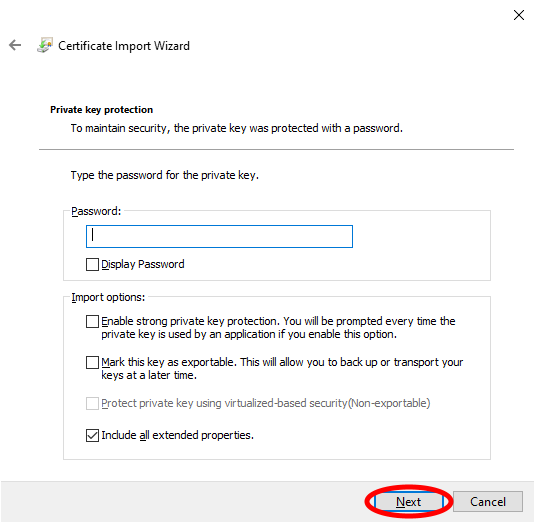 Import the certificate with "Next".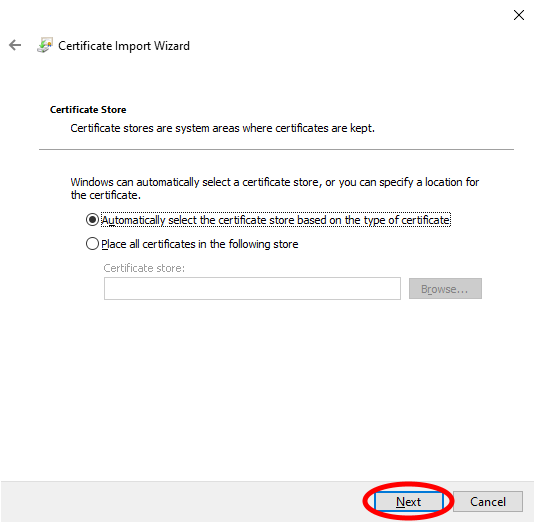 Automatically select the certificate store with "Next".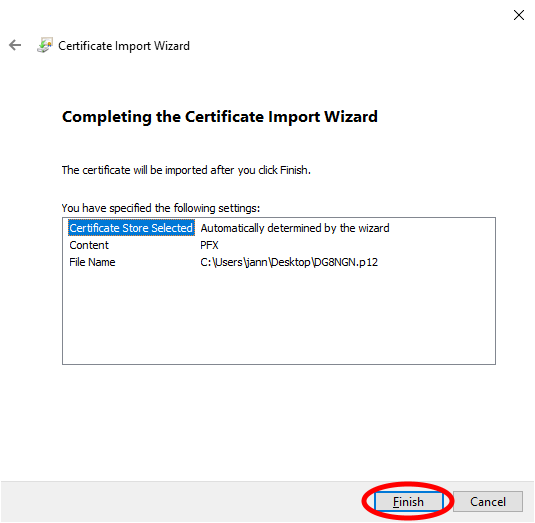 Complete the process by clicking "Finish".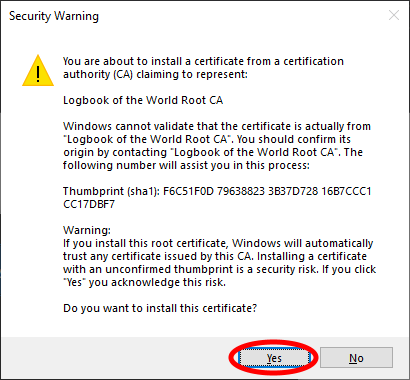 Accept the security warning for installing the root certificate of the Loogbook of the World root certificate authority with "Yes".
Delete the certificate from the desktop.